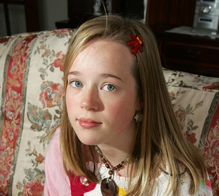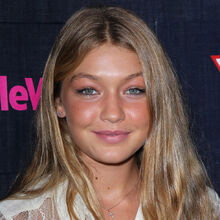 Michelle "Shelley" Mumps is a Gryffindor student at Hogwarts School of Witchcraft and Wizardry from 1970 to 1977, and is currently sharing dorm with Carlotta Meloni, Donna Shacklebolt, Mary Macdonald and Marlene Price.
Physical Description
Edit
"Oh-my-Merlin, Shelley!
— Carlotta Meloni's reaction to 'the new' Shelley.
Shelley is described as a plain girl, with a round figure, ashblonde hair, discoloured teeth - and not at all like her best friend, Carlotta Meloni.
However, when seen after summer vacation between her sixth and seventh year, Shelley Mumps has underwent a diet and a potion regime. She is then described to have 'fixed her teeth—whitened and straightened—and it looked as though she'd finally become serious about her bubotuber regime, because her skin was clear.' Furthermore she now wears makeup, and Carlotta suspects Shelley to have had her nose 'fixed'.
Relationships
Edit
Shelley is described to be 'not particularly close' with any of her roommates, except Carlotta. She does, however, create tension between herself and Mary Macdonald, after snogging the latters boyfriend, Umbert Stebbins.
For a long time, no certain number has yet been given, Carlotta Meloni and Shelley Mumps was very close. Though, in their seventh year of Hogwarts that all changed, when Shelley developed a strong dislike for Carlotta, when the latter announced that she was dating James Potter, who—known to most students, including Carlotta—was Shelley's huge crush, since second year. This culminated in chapter 34 ("Meloni v. Mumps"), when a popularity contest between the two girls took place.
Personality
Edit
Shelley is described to be 'a sweet and thoughtful girl' at the beginning of the fanfic, However, a lot of students seem to think that Shelley's personality changes along with her looks. After her rather drastic makeover she starts to hook up with a lot of boys, several of whom were in relationships with others.
After "The Life and Times"
Edit
Michelle Mumps is a non-canon character, so her future is unknown.